BARBEQUE AND SMOKING FLAVOURED FIREWOODS
 Blackheath Firewood is the recognised leader in providing quality & specialised BBQ & Smoking Woods to restaurants throughout Australia.
Available in Log or Chip. 
Many more flavours of smoking wood are available, please call with details of your requirements.
Apple
One of the best firewood types; it has a heavenly sweet smell which is great for cooking and smoking as it burns hot without giving off much flame.
The flavour is mildly smoky with hints of fruity sweetness. Great with poultry and shellfish but will compliment just about anything. Combine the sweet perfume of apple in grilling oysters or even for fish roe.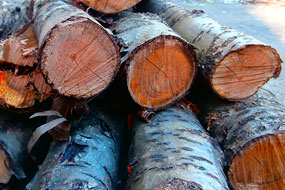 Cherry
Another of the best firewood types. it burns hot and with a low flame similar to apple. It has a mild fruity flavour that combines well with chocolate.
Cherry also combines well in grilling foie grass, as the high fat content lends itself to a fragrant wood that burns with a low flame.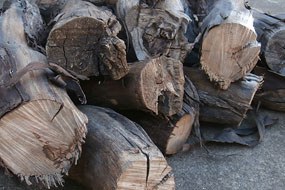 Grapevines
Gnarly grapevines release a rich robust aroma more suited to red meat, game and lamb. Rich smoke with a hint of tartness.
Because they tend to be smaller pieces such as vine shoots. this is ideal for fast fires to quickly cook smaller cuts of meat.
Alternatively, it can be used along with other woods as a smoking wood to add an aromatic flavour.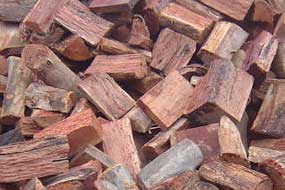 Ironbark
Probably the best Australian native wood, its dense structure provides a high temperature, long burning fuel that is suited to a wide variety of applications and is an ideal base to combine with lighter more aromatic woods.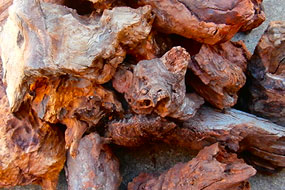 Mallee
Thick roots that burn with a long and intense heat, lending an earthy characteristic to many roots and tubers, as well as offal.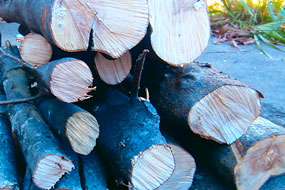 Olive
Lighter woods such as olive are ideally suited to vegetable and fruits such as peppers, eggplant and zucchini, delicate white fleshed fish, as well as new-season lamb.
Orange
Solid wood that burns well imparting a sweet perfume that combines well with the richness of mussels and salmon as well as crustaceans.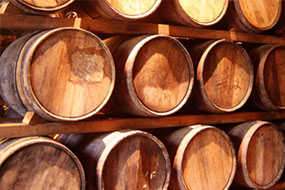 Wine Barrel
The flavour of oak lactones increases dramatically on charring. resulting in a strong. woody flavour, bordering on a toasted coconut profile.
Aged wine barrels exude of toasted smokiness; the subtle interplay of oak and wine tannins exuding rich notes of vanilla and spice - a profile perfectly paired with pork.